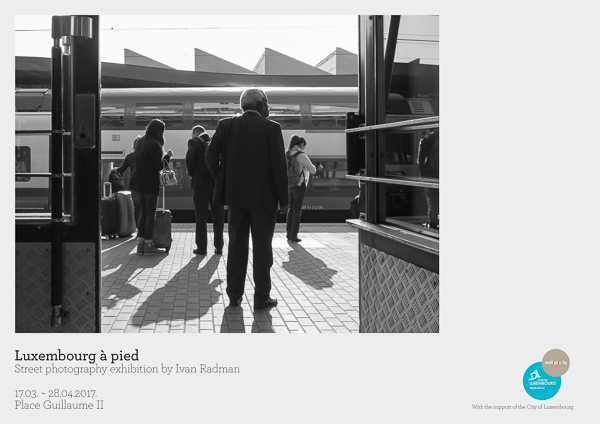 A series of photographs taking viewers on an unexpected tour of Luxembourg is open to the public at Place Guillaume II until 28 April.
"Luxembourg on Foot" is a series of eleven black and white images from the slightly different perspective of Croatian photographer, Ivan Radman, who through his images paints a quirkier world than the one we sometimes remember to look at.
The exhibition opened on Friday 17 March in the presence of the College of Mayor and Aldermen and the artist Ivan Radman.
Ivan Radman is currently continuing his studies at the UK-based Open College of the Arts.
Viewers can also see his work on his website: www.iradman.com