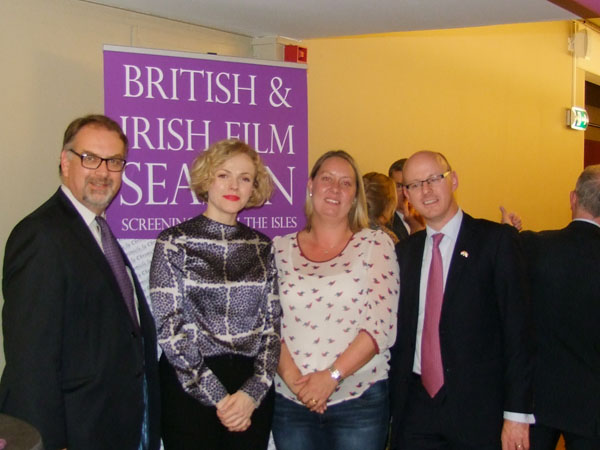 Luxembourg's 4th annual British & Irish Film Season got into full swing at the week-end with the red carpet laid out to welcome actors and film-makers.
On Friday evening, Maxine Peake attended the screening of Run & Jump, a drama that explores relationships in a family household after the husband/father suffers a stroke that changes his personality. In the post-screening Questions & Answers session, she shared various anecdotes with the audience about the making of the film and her role, as well as discussing some of her current and future projects which include tv series (Silk), stage plays, feature films and also writing dramas for radio - specifically about women who have prevailed in extraordinary circumstances. Run & Jump is also showing next Monday 7 October at 21:30 at Ciné Utopia.
On Saturday evening it was the turn of film-maker/writer Graham Cantwell and actor/producer Amy-Joyce Hastings of the romantic comedy The Callback Queen. The film is set in London with the film industry as the setting and Irish sub-culture in the city, with Amy-Joyce playing an actress struggling to get her big break. Graham and Amy, both wearing differnt hats, talked about some of their previous projects as well as the making of this film and their plans for it for the future. Luxambourg hosted just the second screening worldwide; the third screening is on Thursday at 19:00 at Ciné Utopia.