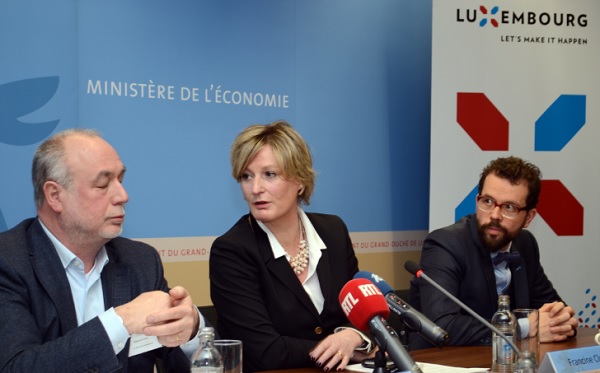 During a press conference on 31 January 2017, Luxembourg Secretary of State for the Economy, Francine Closener, presented the new "Creative Industries Cluster Luxembourg".
This cluster groups together national players in the creative industry sector.
Implemented by the Ministry of the Economy's initiative, the Creative Industry Cluster aims to support economic development in this sector which includes architecture, artisan, craftmanship, visual arts, design, and literature, among other activities.
This new structure is managed by Luxinnovation, the national agency for the promotion of innovation and research.
Luxembourg currently houses 2,200 businesses in the creative industry sector which employs over 6,300 people.
During the press conference, Francine Closener stated: « We know about the social and cultural impact of the creative industry, but we often neglect its economic importance. By grouping together and interconnecting the players, we reinforce both the visibility and potential innovation of the sector which is subject to many technological mutations and should adapt itself in the long-term".
The minister also announced two calls for Nation Branding projects to show the value of the talents and skills in the national creative industry.
The first call for projects is for "Design challenge – Objets Luxembourg" to find an attractive and functional product encompassing Luxembourg's numerous assets and characteristics.
The second is for projects to carry out supplementary promotion in the form of a short animated film portraying Luxembourg's profile and values.
Photo by MECO. From left to right: Jean-Paul Schuler, Director of Luxinnovation; Francine Closener, Secretary of State for the Economy; Vincent Hieff, Minister of the Economy