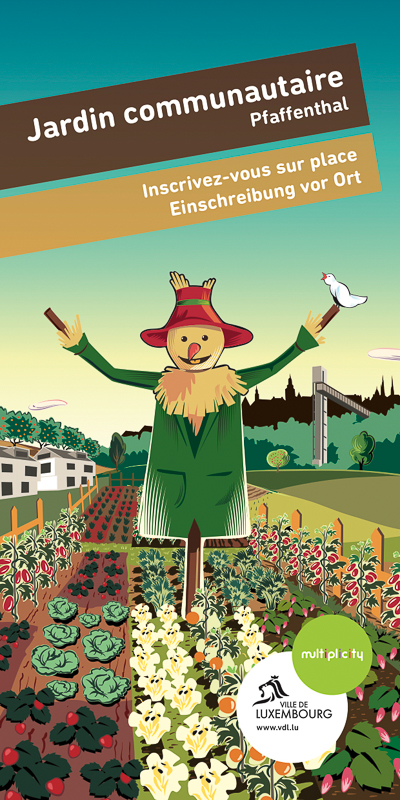 The city of Luxembourg is hosting an information meeting this Saturday 25 March about its plans for a new community garden on Mohrfels street in Pfaffenthal, which will allow local residents to grow their own flowers, fruit and vegetables together with their neighbours, regardless of their age or experience.
With a surface area of 400m2 (4.1 ares), the Pfaffenthal community garden will not have individual plots, but will be entirely cultivated jointly by the project participants. In order to protect the environment and to ensure the smooth running of the project, the city has defined some ground rules.
Thus, the garden will be grown according along ecological principles, without pesticides, chemical fertilisers or genetically modified organisms. An experienced moderator will accompany the gardeners during the first year in the definition of the common tasks and the creation of a group structure. Theoretical and practical training in ecological gardening will also be offered to participants.
The information meeting will be held on Saturday 25 March 2017 from 11:00 to 12:30 pm on the site of the future community garden, opposite 37 Rue Mohrfels.
Interested parties can register on-site or online via a form that from 27 March will be available on the city's website: www.vdl.lu/jardinscommunautaires.html.
The selection of a dozen candidates will be based on criteria already defined by the city for other community gardens. The administrative management of the project will be carried out by the Pfaffenthal-Siechenhof until the creation of an association by the group of gardeners.