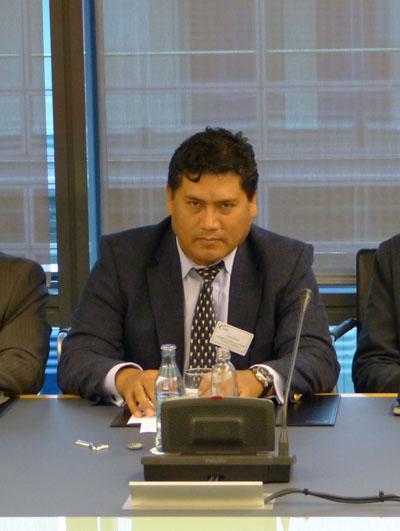 Jorge Villar Vargas, president of the Chamber of Commerce and Tourism of Peru in Luxembourg (CCTPL), has been awarded a Peruvian accolade, recognising his work in the Grand Duchy for his work towards Peruvian nationals living here.

Each year, the Ministry of Foreign Affairs of Peru consults with all consular districts of the world, concerning Peruvian citizens to be considered a special recognition award for their social work benefiting other Peruvians, including maintaining ties with their homeland.

In July, the CCTPL filed in July a document nominating Jorge Villar Vargas for the award. On the Day of Peruvians Living Abroad, the announcement was made that the CCTPL president has indeed been honoured with the award.

18 October every year is designated the "Day of Peruvian Residing Abroad"; on this day, ten Peruvian nationals living around the world are recognised as having excelled in their efforts to maintain and reinforce links with Peruvian communities abroad or have taken actions and legal aid assistance and caring for their countrymen.
In 2013, Peruvians were recognised for their distinguished work in Buenos Aires (Argentina), Arica (Chile), Santiago (Chile), Valparaiso (Chile), Asuncion (Paraguay), Tegucigalpa (Honduras), Amsterdam (Netherlands), Bern (Switzerland), Madrid (Spain) and Beijing (China).
In 2014, the award has been bestowed on Roxana Angélica Ajipe Oshiro in Nagoya (Japan), Jorge Villar Vargas in Luxembourg (Luxembourg), Miryam Jennifer Jara Villegas in Amsterdam (The Netherlands), José Rosario Venturo in Rome (Italy) and Jhon Godoy in Stockholm (Sweden).