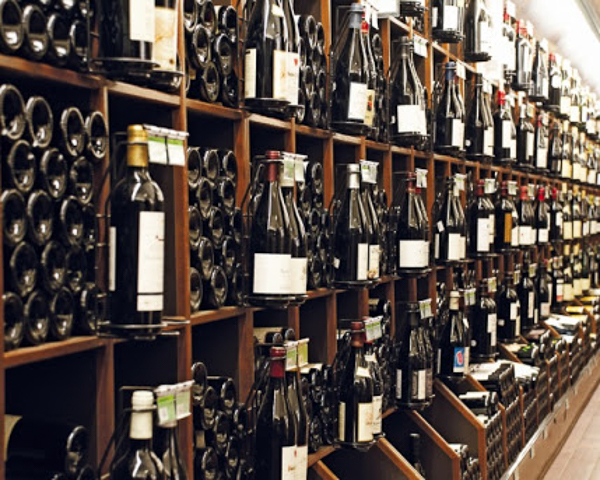 The 18th edition of Cactus' Wines of the World festival got off to a grand start on Wednesday morning with a guided tasting of some of the star selections at Traiteur de Schnékert, Windhof.
The full festival will be launched at La Belle Etoile Shopping Centre, Bertrange, on Monday 27 March and at other selected Cactus stores the day after, and will run until Sunday 9 April. 321 wines will be represented, of which 39 are completely new to Cactus, including selections from Italy, Spain, Argentina, New Zealand and others.
Out of these 321 wines the Cactus oenological team, headed by buyer Jean-Marc Hubertus, has selected four wines which in their opinion provide a particularly good relation between price, quality and pleasure, albeit at different (but still relatively modest) price points.
These "Grands coups de coeur" or "Jury's favourites", include an aperitif wine from Cascina Feliciana, "Feliciana Felugan Lugana 2016", a straw-coloured white with apple and lychee overtones and a soft pear aftertaste. The 2015 predecessor was voted the best Lugana d'Italie, which makes the €8.95 price tag on this one all the sweeter.
For fish dishes such as fruits de mer the team recommend Cantina Zaccagnini's "Il Bianco de Ciccio Abruzzo DOC 2016", which has a tropical fruit nose with a pleasant fresh acidity and the unique distinction of a small piece of vine attached by hand to each label, a surprising attention to detail for a wine that sells at just €7.50 a bottle.
Steak lovers will enjoy the DiamAndes de Uco "Cabernet Sauvignon 2014", a great red wine for those who appreciate some tannin in their life. The team recommend that it should be decanted at least two hours before serving, while The Luxembourg Chronicle would suggest that this time could easily be doubled for the best results. At €13.95 a bottle it represents good mid-range value.
Finally, for game and other strong meaty dishes the Bodegas Familia Schroeder "<S> Merlot 2011" would be an excellent accompaniment, though at €29.95 a bottle one would surely expect that. Nevertheless its dark chocolate nose, rich dark fruit palette and long finish mean that it does not seem expensive at that price.
Image: © Cactus.lu