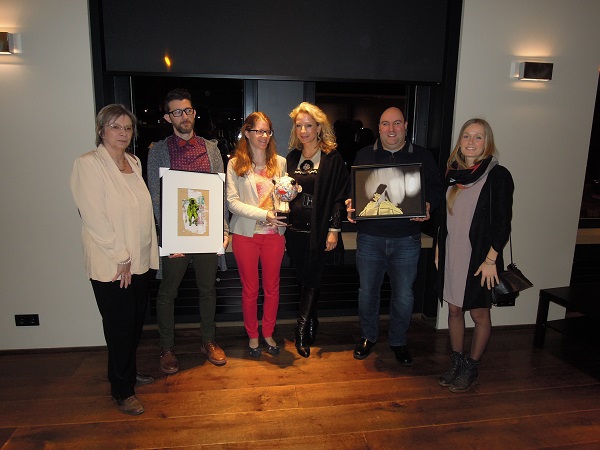 Following the success of last year, Bernard-Massard invited four young talented artists to design their cork bottle-tops.
For the 2015 edition, Sumo, Vexx, Line Helleputte and Eric Mangen participated in the contest. This year, the four designers were Keoene, Sandra Lieners, Laure Mackel and Denis Meyers.
The competition, which featured a work by each artist, once again was deemed a great success with wine lovers both in Luxembourg and in Belgium.
With a number of nearly 20,000 visitors, the website www.bm2016.lu has aroused a lot of interest allowing visitors to discover the unique universe of each of the four artists.
The four winners were invited recently to the Bernard-Massard cellars where the awards were presented in the presence of the artists and Antoine Clasen, general manager of Bernard-Massard. The event was held at the family wine cellars in Grevenmacher and featured dishes by the chef Joël Schaeffer and cuvées of Bernard-Massard and Domaine Clos des Rochers.
Each of the four winners will have their design featured on Bernard-Massard cork bottle-tops.
Photo (L-R): Jeannine Jonckheere, Keone, Carole Brack, Laure Mackel, Yves Bartholmé, Sandra Lieners.