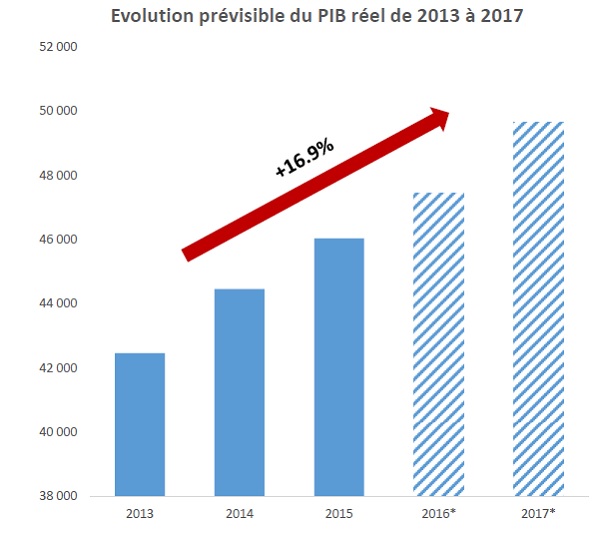 On Wednesday, Luxembourg's Finance Minister, Pierre Gramegna, presented details of the State Budget for 2017 to Parlaiment in the Chambre de Deputés.
GDP in Luxembourg is expected to grow 16.3% between 2013 and 2017, with the number of people employed here rising by 8.2% between 2013 and 2016 (Luxembourg 3rd behind Malta and Hungary).
Concerning state expenditure in 2017, €4.216 bn will be paid to fund the social security system (the largest single cost), with remunerations (public sector employees) costing €3.878 bn, direct and indirect investments costing €2,362 bn, etc. In percentages of GDP, remunerations have fallen from 7.2% in 2012 to an expected 6.8% in 2017, while public expenditure has risen 40.5% in actual costs from 2013 to 2017.
Stet revenues for 2017 are budgeted at €8,150 bn in direct taxes and €6.383 bn in indirect taxes, with the remainder of revenues comprising rental income, public receipts, social subscribtions, etc.
Looking at the state of public debt, it reached a peak in 2015 and is expected to fall again in 2017. Luxembourg's budget balance has be at the top of comparison charts against all other EU Member States.