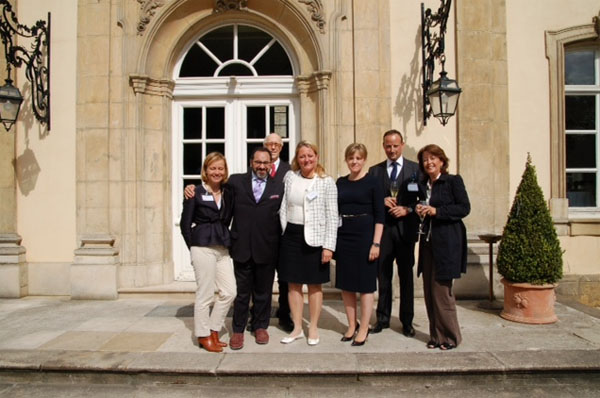 On Monday 30 June 2014 Luxembourg for Family Office held its first event – Family Office: the Rolls Royce for Family and Wealth at the Chateau Septfontaines in Luxembourg.
Research shows that only 8% of the wealthy transmit their fortune to the next generations with success. The major reason for this was a lack of preparation and planning by the family. A Family Office can help families to preserve their wealth over the generations. Those that have professional, high calibre staff who are independent and understand the long term needs of their families will have success.
The event explored the issues wealth families face, how a family office can assist in the long term planning for families and the potential of Luxembourg as a place for families to locate their family offices. Speakers came from all over the world to provide insights and examples to an audience consisting only of family offices and private individuals.
"We are delighted with the overwhelming response we have had to this event and it clearly demonstrates the growing importance of Luxembourg as a hub for wealthy families. Key elements such as Luxembourg's wealth management tool box, the new family office law, a high calibre set of service providers and new initiatives such as the Freeport, the commitment to data security and the Private Foundation make Luxembourg the ideal place for wealthy families to do business" commented Diana Diels, President of Luxembourg For Family Office.
The event was sponsored by Banque Havilland S.A., PWC and Mercedes­Benz Luxembourg S.A.
Event Programme:
• Introduction to Luxembourg and the new Family Office Law by Diana Diels, President of Luxembourg for Family Office (Luxembourg)
• Different types of family office – practical case studies by Frederick Metz Shepperd, Managing Director, Shepperd A.G. (Switzerland / USA)
• Family Governance – Detecting the Great White Elephant Within Your Family by Franco Lombardo, Managing Director at Veritage Family Office (Canada)
• Luxembourg as a hub for family offices by Claude Medernach, Counsel, Private Wealth, Arendt and Medernach (Luxembourg)
• Experiences and challenges of operating a family office in today's environment from Jeremy Mann, Certus Trust (Guernsey) and Geraldine Arnaud, Arnaud & Co (Brazil).