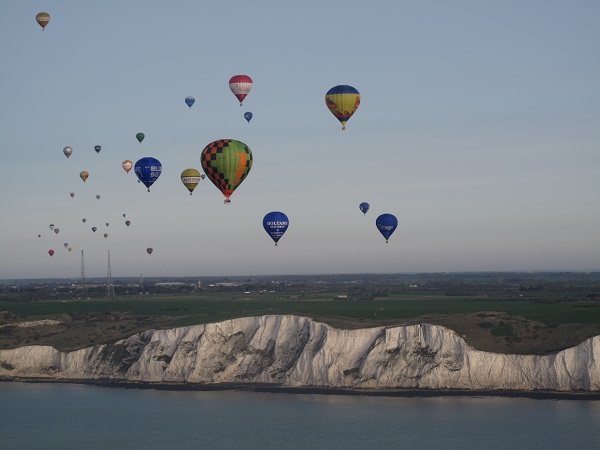 New Spirit, the Luxembourg event management company headed by Carlo Arendt, is currently on stand-by to participate in a cross-channel balloon event.
A Luxembourg team comprising Carlo Arendt and Mathieu Mazzolini is on stand-by, waiting a final call, to be among the 300 pilots to cross the English channel in hot-air balloons. The Datum RPO Cross Channel World Record Flight 2017 event is being organised to beat a world record involving 100 hot air balloons - see www.ballooncrosschannel.com
Unfortunately the record attempt will not take place on Friday, 17 March; although the wind direction is described as perfect and the upper winds are also perfect, the surface wind speeds are forecast to remain too high. At around 06:00 on Friday the winds are expected to gust around 13 knots but possibly as much as 19 knots.
The organisers are waiting for the right weather conditions...