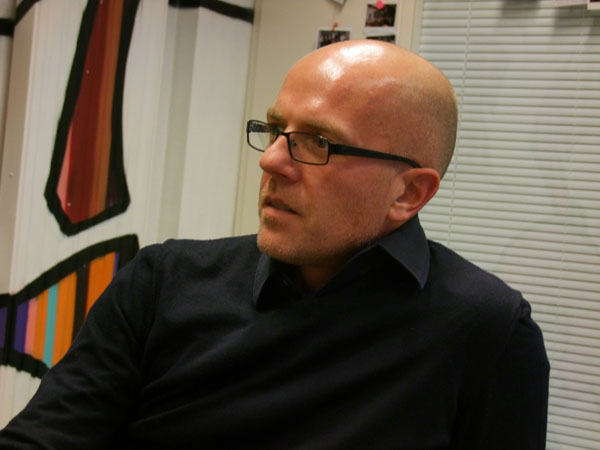 On Tuesday, Société Générale hosted a FinTech conference organised by FinTech Luxembourg, with Matteo Rizzi as guest speaker on the topic "VC Investment in Fintech".
Around one hundred people attended the conference to listen to Matteo Rizzi, General Partner at SBT Venture Capital - a fund solely dedicated to FinTech investment - and Organiser of FinTechStage. Before the event kicked off, he talked with The Luxembourg Chronicle about innovation and FinTech.
Luxembourg is currently focusing part of its digital strategy to the development and branding of its Fintech industry. With venture capital investments in Fintech exploding in recent years, there a lot of possibilities for the future.
He believes that banks will "get back into the game" regarding services and about the loyalty of personal financial management; he also used an example of a small business not being able to get a bank loan to finance peak demand. Some start-ups provide some of these services and some provide information to banks and help them to spread their mobile infrastructure. Current their (FinTech) go-to-market is through banks, but will that be the case in the future? Possibly not. One of the challenges is that there is not much history re such trends, except possibly mobile telephony.
He aclnowledged that currently regulation is not helping (FinTech) start-ups. However, in Italy, over the next 24 months, all (small) businesses will be obliged to accept payment via cards. He also criticised the segregation of data in banks today and described it as atrocious, again not helping start-ups.
He said that he sees a lot of parallels between countries regarding innovation support, but described London as the "flagship" of FinTech innovation. What Luxembourg has, though, is a close-knit entreprenurial community (concentrated and compelling) which ensures that those involved can thrive off others, something that is difficult to achieve in larger centres such as London. He also sees Luxembourg's entreprenurial environment ahead of those in Paris, Milan and Barcelona.
He described the link between innovators and regulators as a mutually-benificial relationship; disruption and regulation as opposites; and innovation and regulation as complimentary. On the aspect of virtual currencies, e.g. Bitcoins, he described it as disruptive and has not taken off as regulators do not how to address it.
He explained that the three pillars that make an ecosystem work are (1) around start-ups (including infrastructure), (2) around capital (business angels, etc.) and (3) government assets (policies that are flexible and agile, supporting entrepreneurship).
The main point he wanted to make at the conference was that even if there is no real disruption yet, we have the duty to adapt until financial services catch up. In 30 years' time we will accept disruption much more than we do today. Overall, we shoudl encourage the ecosystem to do most of what we do today.
As the organiser of FinTechStage, the first such event will take place in Milan at the end of March, with the second in Barcelona in May; he created the concept as there is no real catalyst for FinTech start-ups today.
Photo by Geoff Thompson: Matteo Rizzi