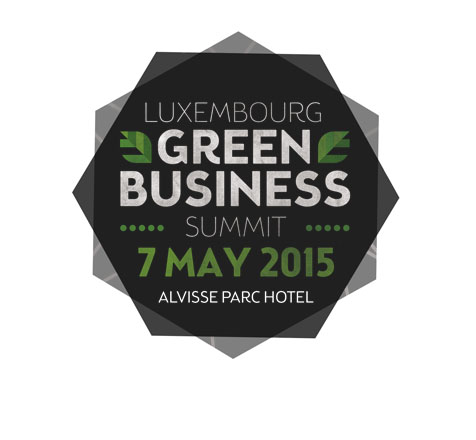 The 2015 Luxembourg Green Business Summit is being held on 7 May from 16:30 at the Parc Alvisse Hotel in Luxembourg-Dommeldange.
The Luxembourg Green Business Summit is one of the biggest initiative in the country to promote and share best practices in the Green Business sector. Once a year more than 600 key decision makers gather to make an overview of all opportunities which can be generated by present-day challenges.
EMBRACE GREEN BUSINESS OPPORTUNITIES
Take part to an insightful conference focused on the foundations of green business model. Discover the green initiatives adapted by major businesses who include innovation and corporate values into global strategy.
• Green Business strategy: a case study by Gilles Vermot Desroches, Sustainability Senior VP, Directeur du Développement Durable, Schneider Electric
• Moving beyond traditional business opportunities by Thomas Malnight, Professor of Strategy and General Management, IMD
• How investment market becomes responsible by Steve Waygood, Chief Responsible Investment Officer, Aviva Investors
LUXEMBOURG GREEEN BUSINESS AWARDS
Meet the National Green Business Leaders during an outstanding ceremony rewarding the best practices and initiatives of local actors. 17 Awards will be given by a Jury composed of 50 CEOs from Luxembourg, judging each form through specific evaluation criteria including expertise, strategy, innovation, green impact…
Programme
16:30: Doors opening
17:00: Conference and Green Business Awards Ceremony
19:30: Networking Cocktail
Free full access to the event reserved to CEOs and C-levels (companies over 10 employees, apart from sales functions). Fee entrance for other function is €250 ex VAT to access the entire event (Conference + Networking Cocktail). Register now to secure your seat for this major event by sending an email to team@greenworks.lu
Fur further details, see http://gala.greenworks.lu