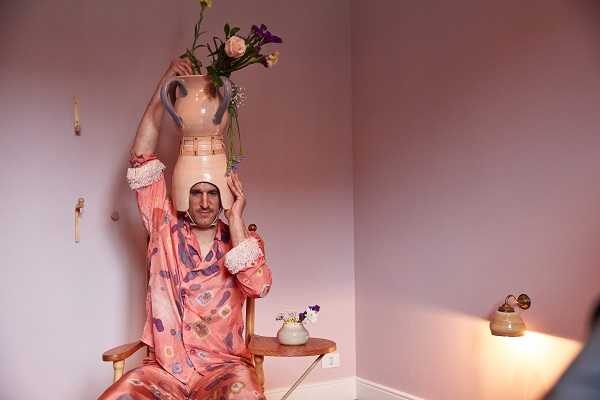 Art exhibition Thank You So Much for the Flowers by Mike Bourscheid has attracted 17,600 visitors.
The exhibition marked the end of the Venice Biennale – 57th International Art Exhibition on Sunday 26 November 2017.
Since its official inauguration on 13 May 2017, the Luxembourg pavilion at the Venice Biennale
proved successful with the public, ending on a high note with almost 18,000 visitors attending the exhibition Thank You So Much for the Flowers by the artist Mike Bourscheid. The pavilion has enjoyed the admiration of the general public and the recognition of the international professional community, by museum directors and curators as well as by art critics, journalists, gallery owners and collectors.
The exhibition by Mike Bourscheid presented costumes, transformed household objects, musical pieces and performances of Bourscheid himself who told cheerful stories about gender identity, family heritage and cultural history, thus attempting to transform the traditional conception of the role of art in everyday life.
The international art exhibition in Venice has welcomed nearly half a million visitors in recent years.
Mike Bourscheid and others will return for a future exhibition at the Nosbaum Reding Gallery in Luxembourg from 22 February to 14 March 2018.