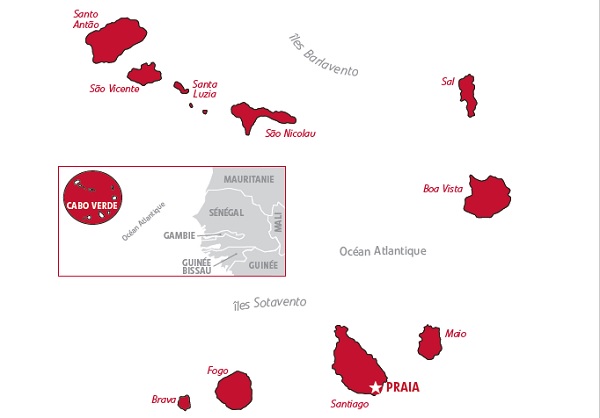 Cabo Verde, as an archipelago located in the Sahel region, has been affected this year by one of the most severe droughts of the last ten years; in addition, there is an invasion of "autumn armyworms" larvae that attack maize crops on all the islands of the country causing a worrying phytosanitary situation.
In response to the emergency situation declared by the Cape Verdean government following an assessment mission led by the United Nations Food and Agriculture Organization (FAO), Luxembourg's Minister for Cooperation and Humanitarian Action, Romain Schneider, has decided to grant a Luxembourg emergency aid up to €500,000.
"This is not only about facing the ongoing drought that is threatening the most vulnerable households who have lost all or a large part of their crops, but also to continue through our other cooperation programmes to create the conditions for better resilience of the populations and the reduction of poverty in Cabo Verde," said Minister Schneider. This is the essence of the intervention of Luxembourg Cooperation which focuses on the employment and employability sectors, water and sanitation and renewable energies and whose actions are conceived in the spirit of sustainable development - understood in its social, economic and environmental aspects.
Emergency aid can complement the Indicative Cooperation Programme (2016-2020). Luxembourg's contribution to the Cape Verde government's drought emergency programme will be implemented by the Cape Verdean authorities at the municipal level and will be monitored in collaboration with the Luxembourg Embassy in Praia. Luxembourg's emergency contribution, in addition to that of the European Union, will target the rural households most vulnerable to the impacts of drought. In this context, the main beneficiaries are farmers in rural areas and their families as well as resellers of agricultural products.
According to recent studies, 9% of the population lives in extreme poverty and that part of the population is concentrated mainly in rural areas. 22% of the active population is employed in the agricultural sector and the rate is 82% in rural areas. The islands most affected by the drought are those of Santiago and Santo Antão.