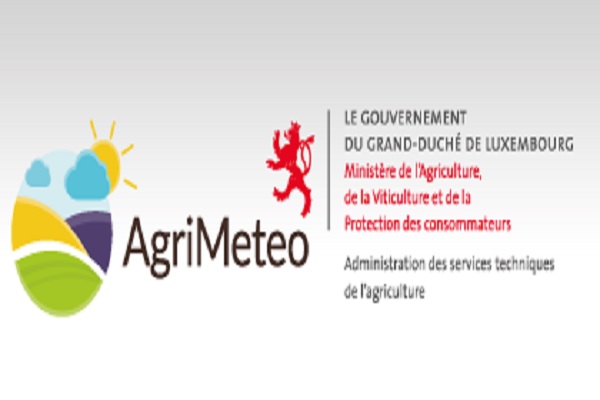 The meteorological service of the Administration of the Services Techniques de l'Agriculture (ASTA) has launched a new frost alarm service available on www.agrimeteo.lu.
The service comes in response to late frosts in spring resulting in considerable crop failures. For instance, the frosty nights around 20 April 2017 led to a complete crop failure in various orchards and also to defaults in viticulture in Luxembourg.
In some cases, the orchard producer can reduce frost damage by, for example, sprinkling frost or covering crops with fleece. In viticulture, an air circulation with windmill or helicopter can be used.
Consequently, the meteorological service of ASTA is now offering a new, free frost warning service, which warns of the risk of frost due to real measured temperatures. This works in conjunction with the weather forecasts, also found on www.agrimeteo.lu.
From the measurement network of the 30 ASTA weather stations, the user can select the station(s) that best match the desired location. For each station, he can then set warning thresholds for air temperature, wet or dew point at a height of 2m or a combination of these parameters. If one of the selected conditions applies, the alert is sent either by text message or by e-mail. The service by SMS is reserved for farmers; all other interested parties can be warned free of charge by mail service.
To use the service, registration is required on the website www.agrimeteo.lu. Here there are also more details on how it works.