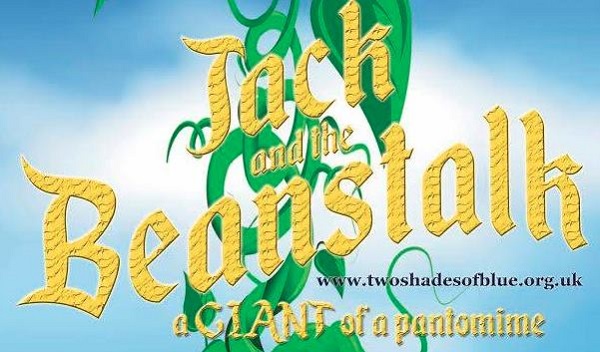 Two Shades of Blue will be putting on the pantomime Jack and the Beanstalk at the Chateau de Bettembourg in February, with five performances over the week-end.
The Two Shades of Blue team is returning to Luxembourg and bringing its own version of the magical pantomime "Jack and the Beanstalk" with them. Will Jack ever manage to convince Jill of his love for her? Will his Mum, Dame Trott, manage to make her fortune without selling the cow? Will the mysterious Lord Fleshcreep ever collect his rent? And who is the giant anyway?
Featuring music, singing, dance, slapstick, and wonderful humour, this is just the thing to entertain you and your family this January; and if that's not enough, the bar will be open as well.
Two Shades of Blue returns to Luxembourg after strong reviews and a great audience reaction for their previous pantomimes: Dick Whittington in 2011, Aladdin in 2010, Robin Hood and the Babes in the Wood in 2014, and most recently the marvellous Cinderella.
Jack in the Beanstalk was originally scheduled to be performed in Luxembourg in January this year but had to be postponed due to difficulties in securing a venue.
PERFORMANCES
Fri 2 Feb @ 19:30
Sat 3 Feb @ 14:00 & 17:30
Sun 4 Feb @ 14:00 & 17:30
For further details, see www.twoshadesofblue.org.uk