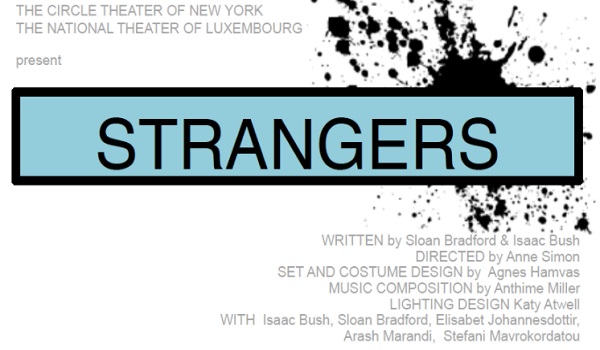 The American Chamber of Commerce (AMCHAM) will be showcasing the new play Strangers at its ABAL luncheon on 22 January 2018 at the Théâtre National du Luxembourg, from 12:00 to 14:00.
AMCHAM Luxembourg has partnered with the Circle Theatre of New York and the Théâtre National du Luxembourg for this upcoming ABAL luncheon during which attendees will have the chance to watch a preview of the new play Strangers before its official opening later this month.
After the buffet lunch, actors from the stage production will perform sections of the play in the adjacent theatre room. This event is a first effort on the part of AMCHAM to offer something different and culturally/socially interesting at the start of the year.
Strangers explores the themes of connection, choice and mortality as they relate to modern threats of climate change, surveillance, the spread of disease and the fears of a rapidly shifting world. Warnings from the past become a guide for how to approach the future – and patterns through time are revealed.
Tickets cost €32 and includes the price of the lunch and a ticket to the play which will officially open on 27 January 2018 at 20:00. Further shows will take place on 30 January and 1 and 2 February at 20:00 and on 4 February at 17:00. Additional tickets can be purchased at the lunch.