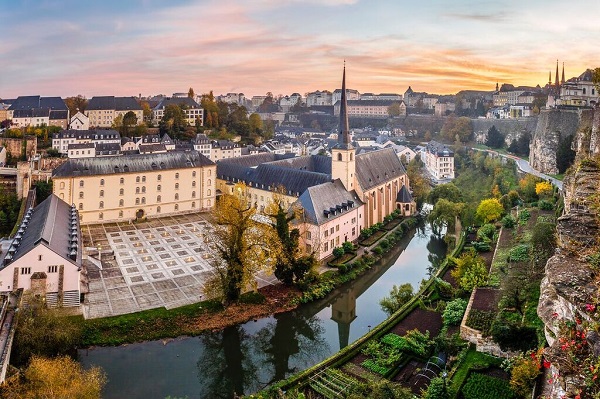 On Wednesday 23 March 2016, local photographer Christophe Van Biesen will hold the official opening to his very first solo landscape photography exhibition at Luxembourg City's Brasserie Beim Siggy.
Entitled 'My Luxembourg', the exhibition is comprised of around 25 landscape prints in various sizes of the country's capital and will be displayed from 23 March to 24 April 2016.
Belgian-born Christophe has been living in Luxembourg since 2008. Although he has always had an interest in photography, he only began to pursue his passion for landscape in 2009 when he obtained his first DSLR camera. Inspired by the likes of Ansel Adams and Daniel Cheong, he has since made it his mission to highlight the beauty of the country and its capital, as well as the daily lives of its inhabitants. Drawing inspiration from the romantic and impressionist movements, his pieces both reflect reality and dip into the surreal.
"I consider photography as an art without boundaries and I wish to use it to depict my own vision of what I see," Christophe explained. "Whatever process I use to create my works, my goal is to draw you into my picture, make you dream, maybe inspire you a little bit and most of all make you travel alongside me."
His works certainly seem to have captured the eye of Luxembourg's residents, with photos 'The White Tower' and 'Rain and Fire' reaching hundreds of thousands of people in 2015 and 2016. Christophe will now be holding his first art opening and exhibition at the Brasserie Beim Siggy, 2 montée de Clausen, L-1343 Luxembourg. The opening will take place at 18:00 on 23 March 2016 and the exhibition will subsequently be open from 11:00-23:00 daily until 24 April 2016.
For more information, visit the Facebook event page.
Photos copyright of Christophe Van Biesen