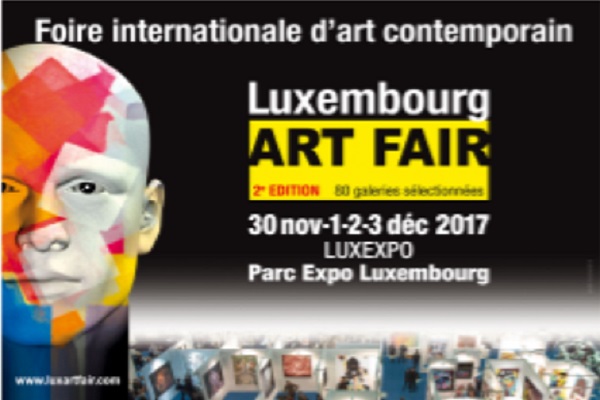 Following the success of its first edition last year, the Luxembourg Art Fair will be returning for a second time to LUXEXPO THE BOX between 30 November and 3 December 2017.
With 14,700 visitors to last year's Luxembourg Art Fair, the event attracted the interest of many international galleries. This year, the fair will host more than 80 galleries from all over Europe and beyond with 4,000 art pieces on display in the lobby 8 (south entrance of The Box).
Among the 4,000+ works to be exhibited, will be prestigious artists such as Warhol, Miro, Chagall, Pasqua, Combas, Orlinski, Soulages and Jeff Koons, as well as the works of several emerging artists, from sculptors and painters to photographers and street artists.
Visitors to the art fair will also have the opportunity to discover the unique, unpublished works of Milo Manara, world leader artist in comics and illustration. Indeed, the artist will be present at the opening of the fair where he will unveil a preview his latest sculpture, a tribute to Brigitte Bardot that was recently inaugurated in Saint-Tropez to celebrate the 83rd anniversary of the film star.
In addition, the artist Philippe Shangti will attend the second edition of the Luxembourg Art Fair on Friday 1 and Saturday 2 December 2017.
The fair will be open 30 November and 1-3 December, Thursday from 18:00-23:00, Friday from 16:00-22:00, Saturday from 10:00-20:00 and Sunday from 8:00-22:00.
Entry is €10 for adults and free for children.