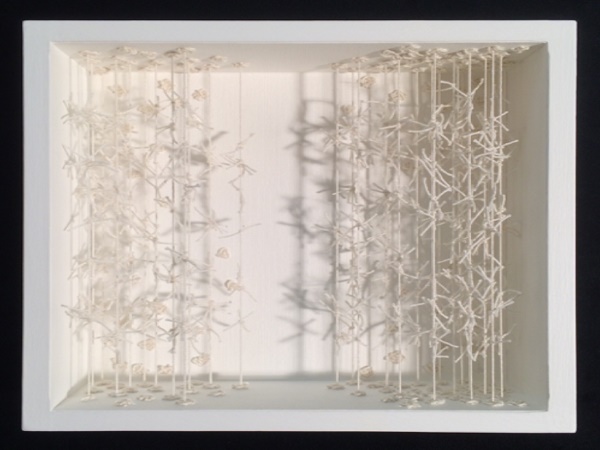 Wanderlust C7; Credit: Jeanette Bremin
Luxembourg-based Swedish artist Jenette Bremin's art exhibition Wanderlust will be open to the public from 8-18 March 2018, everyday from 15:00-19:00, at Alantor Blockchain Investments SA (35, Rue du St Esprit, L-1475 Luxembourg).
Born in Sweden, Jeanette Bremin studied Art and Sciences in Stockholm before splitting time between the Swedish capital and Los Angeles. She moved to Luxembourg in 1991 and has been working professionally as an independent artist since 2011.
Her most recent exhibition Wanderlust features 40 new artworks encompassing mixed technique, oil-paint on fabric, embroidery on paper and installations.
The vernissage of the exhibition will take place on 7 March 2018 at 17:00.