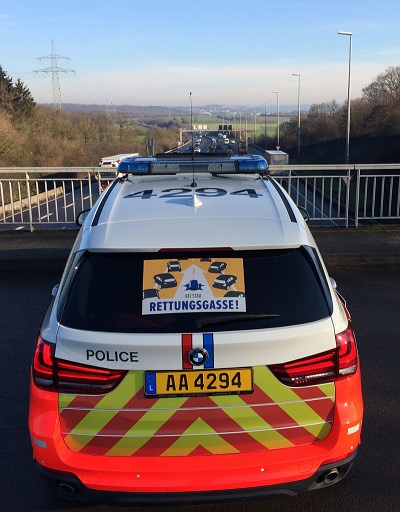 This Thursday 21 April 2016, Luxembourg will be joining nineteen other European countries in an operation against speeding.
The campaign is being conducted at a European level under the supervision of the European Traffic Police Network (TISPOL) as a means of combatting speeding, which remains the leading cause of fatal accidents on roads.
The 24-hour operation, beginning at 06:00, is a preventive action designed to raise awareness among road users.
The Grand Ducal Police reported that they will be enforcing preventive controls over the entire national territory, focusing on road safety and speeding to prevent road accidents.
Photo by Police Grand Ducale
Amendment: The time is 06:00 rather than 18:00, as originally announced.