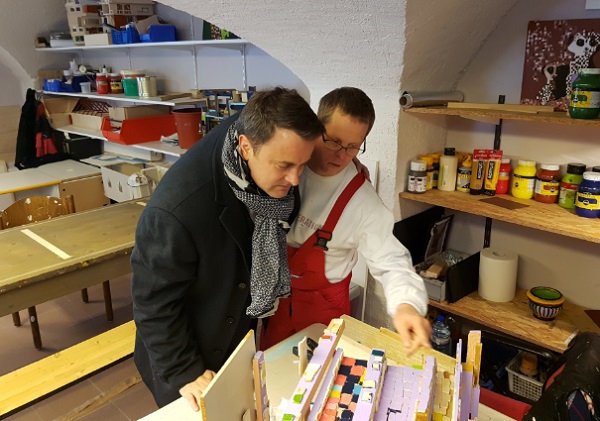 On 26 January 2017, the Luxembourg Prime Minister, Xavier Bettel, visited the Coopérations social inclusion project in Wiltz.
In his role as Minister of Culture, Prime Minister Xavier Bettel showed his support yesterday for the social inclusion project Coopérations, which employs handicapped people in the art, gastronomy and gardening sectors.
Xavier Bettel highlighted the important work being carried out by Coopérations over the past years, stating that: "The social and cultural aspects intertwine and it is impressive to see the potential that it could create".
Also as part of his visit, the Prime Minister signed the constituent act for the not-for-profit organisation, Culture Wiltz, which deals with the cultural development of Wiltz and coordinates cultural activities.
Photo by MCULT