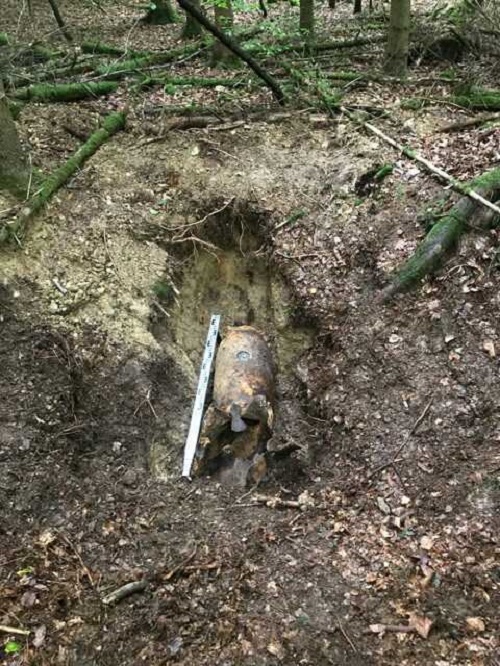 On Wednesday 16 August 2017, a WWII bomb was discovered in the Béigerhaardt forest between Wincrange and Boevange.
The discovery was made at midday and the emergency services were called. As the detonator could not be dismantled, the bomb was destroyed by the Luxembourg Army's Bomb Disposal Unit (SEPAL) by a controlled explosion, after a security perimiter was established by the Grand Ducal Police at the site.
The bomb would have been dropped by an allied plane during WWII.
Photo by EMA