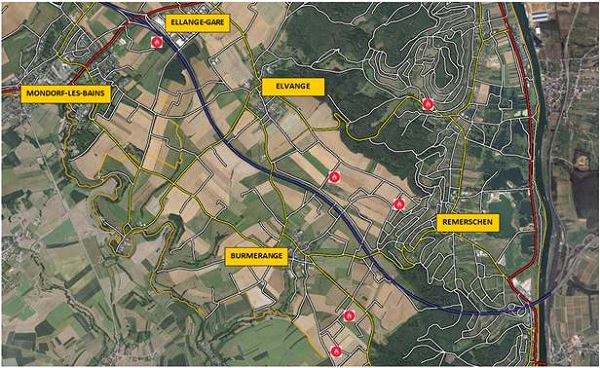 The perpetrators of a series of fires affecting straw bales in southeast Luxembourg over the past month have yet to be found.
The Luxembourg police are still searching for the perpetrators behind the recent spate of fires affecting straw bales in the southeast of the country.
Following a series of recent fires involving straw bales between 16 July and 12 August 2017, the criminal police are calling for witnesses of the incidents.
Investigations have so far provided convincing evidence that a small, bright vehicle may have been sighted at the scene of the crime.
The first in the series of fires was on the afternoon of Sunday 16 July 2017 in Burmerange, followed by another in Remerschen the next evening, and seven more in the subsequent days and weeks, also affecting Weiler-la-Tour, Wintrange and Mondorf-les-Bains.
Photo of affected areas by the Police Grand-Ducale