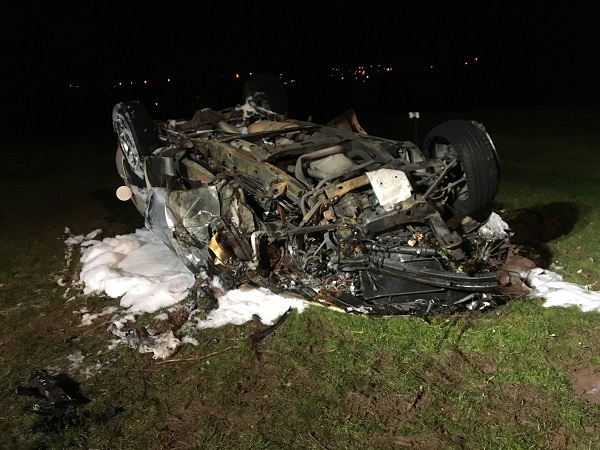 Accident on CR 306 between Grosbous and Vichten; Credit: Police Grand Ducale
In the early hours of Sunday morning, a 32 year-old resident of Vichten died in a car accident near Grosbous.
The accident happened shortly after 02:15 on the CR 306 between Grosbous and Vichten. The emergency services were alerted to an accident having happened, involving just one vehicle. Initial indications from the police are that the driver lost control of his car on a left-hand corner in the road, went into the roadside ditch, crossed back across the road and grazed a tree with the driver's door before flipping over and coming to a stop upside down in a field.
The vehicle caught fire and the driver was declared dead at the scene of the accident.​