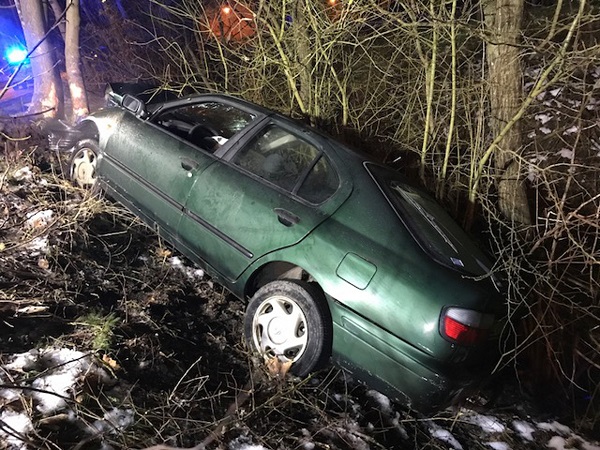 Rumelange accident; Credit: Police Grand Ducale
On Monday 12 February 2018, a 69 year-old motorist from Ottange in France died in a traffic accident in Rumelange.
The accident happened at around 23:30 on the rue des Martyres in Rumelange as the motorist was driving towards France. Just before reaching the border crossing, the car left the road, collided with a roadside tree and ended up in a roadside ditch.
Despite the rapid deployment of the emergency medical officer and the paramedic from Esch-sur-Alzette, the motorist was declared dead at the scene of the accident.
The road was closed as the wreckage was cleared and was reopened later.​