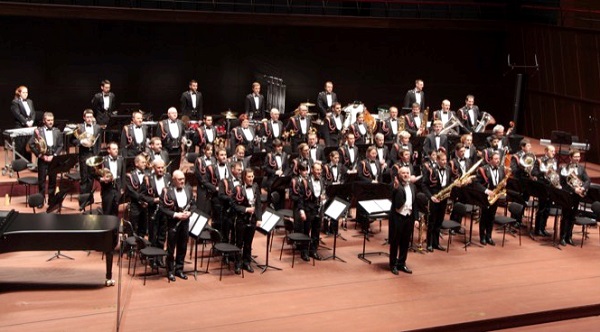 Credit: FVMM Les Amis de la Musique Militaire
The Luxembourg Army will hold an academic concert entitled "Anniversaries" ("Anniversaires") open to the public on 20 October 2017 at the Philharmonie at 20:00.
On the occasion of the celebration of the 50th Anniversary of volunteering with the Luxembourg Army and as part of the 175th Anniversary of Musique Militaire, an academic concert will take place next month at the Philharmonie de Luxembourg. This concert will be performed by the Grand-Ducal Musique Militaire accompanied by the former musical group AWACS, an orchestra of the army volunteers founded in 1982.
The programme of the concert will be punctuated by marches composed especially for the 50th anniversary of the voluntary service and the 175th anniversary of the military music. Musique Militaire will also show the screening of a film, retracing the history of the army and military music group itself.
Interested parties may register on the Army website or via tel.: (+352) 44 97 03 until 17:00 on 22 September 2017. Places are limited and will be given on a first come first serve basis.