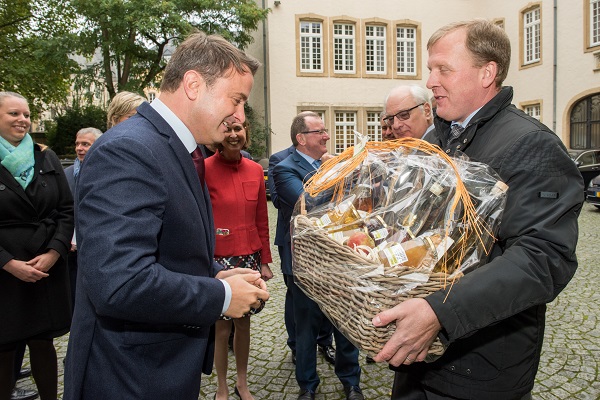 Credit: Charles Caratini, copyright SIP
On Friday 6 October 2017, the Lëtzebuerger Landesuebstbauveräin (Luxembourg Land Association), presented fruit baskets to members of the government's cabinet, including to Prime Minister Xavier Bettel.
In addition, they also presented fruit baskets to the Mayor of Luxembourg city, Lydie Polfer, and to city Aldermen.
The fruit baskets contained a selection of local and regional varieties of fruit, including apples and pears, mirabelles and quetsch, etc.