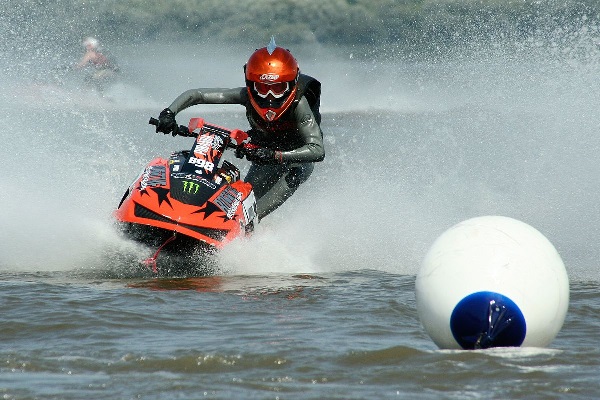 The authority responsible for safe navigation has reminded those in possession of a personal water craft, or jetski, of the regulations concerning their practice on the Moselle.
As a result of regular complaints regarding the non-compliance of such regulations concerning the practice of jetskis on the Moselle, the navigational authority has reminded users of the most essential provisions laid down in Article 1.222 of the RPNM, in order to ensure safe navigation and general safety on the water.
The following regulations remain in place regarding the "Practice of personal water crafts on the German-Luxemburg section of the Moselle":
In the area between KP 205,88 (mouth of the Sûre) and KP 242,20 (French-German border) the practice of jetskis is prohibited.
This prohibition does not apply if the following conditions are met:
-The use of such water crafts shall be exclusively from 10:00 to 12:00 and from 14:00 to 16:00 and only when there is visibility of more than 1000m;
-The user must follow a clearly recognisable straight course. Going back and practicing tricks are forbidden;
-The user must ensure by appropriate/corresponding technical equipment that, when the driver of the vessel falls into the water, the engine is automatically shut down or is automatically witched to the lowest speed and the jetski finds itself in a circular driving position;
-The driver of the vessel and accompanying persons must wear flotation aids corresponding to at least EN 393 or provide a waterline of at least 50 Newton.
The authority has reminded the public that drivers who violate these provisions will incur penalties in the form of taxed warnings or may be subject to legal action.