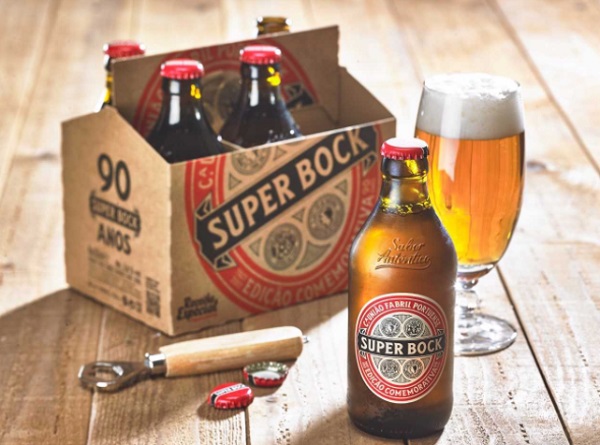 Super Bock will celebrate 90 years at Luxembourg supermarket Cactus with a new special edition beer.
To mark the Portuguese beer's 90th anniversary, Super Bock is launching a special edition with a vintage look and revisited recipe, now available exclusively at Cactus.
Launched in 1927, Super Bock is now the holder of 30 gold medals following the prestigious World Selection competition.
Thanks to its fresh, slightly malty and fruity aroma, Super Bock beer has proven successful in retaining millions of fans in Portugal and worldwide. Today, the brand is celebrating its anniversary with a special edition that evokes the past of the brand: a vintage-look cardboard with six replicas of bottles of the 70s, an era that marked the exponential growth of Super Bock in Portugal and the beginning of its internationalisation.