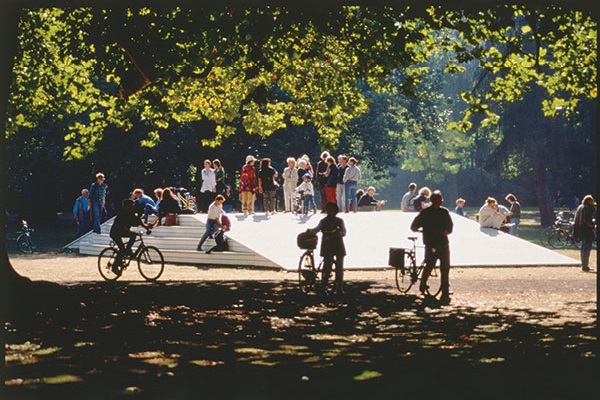 The Fonds culturel national has launched a call for projects to compete for the Bourse Bert Theis, a grant for an artistic production in the field of visual arts.
Any artist or group of artists of Luxembourgish nationality or resident in Luxembourg, without any age criterion, who can attest a professional career of at least five years and who has already been the subject of a Monographic exhibition in an institution or art gallery, is eligible to apply for this grant, which is provided on the initiative of a private sponsor.
The main objective of the scholarship, which is named after the Luxembourg artist Bert Theis (1952-2016), is to accompany the production of an innovative work, enabling artists to develop their artistic approach, preferably in connection with an exhibition planned in an art gallery or institution.
The artist or group of artists selected will receive a grant of €15,000, provided that the amount of the aid is not more than 80% of the expenditure on production. The jury, composed of Josée Hansen, Erna Hécey, Enrico Lunghi, Paul Reiles and Mariette Schiltz, will award the "Bert Theis Bursary" according to the artistic background of the artist or group of artists, the artistic quality of the project, the relevance of the approach and the coherence between the project and the means used to implement it.
The deadline for registration is midnight on Saturday 30 September 2017.