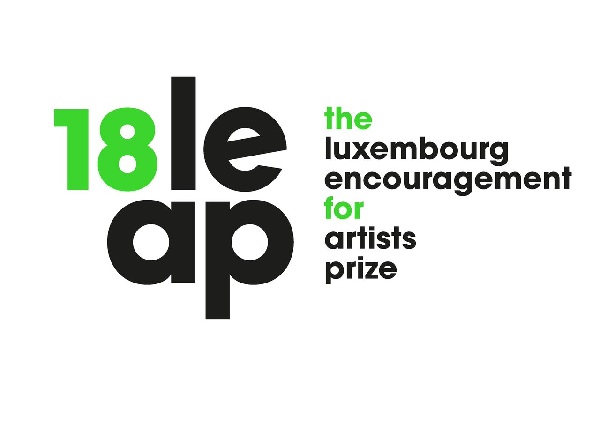 The four finalists for the second edition of LEAP- the Luxembourg Encouragement for Artists Prize- have been named as Yann Annicchiarico, Laurianne Bixhain, Filip Markiewicz and Marianne Mispelaëre.
Following the call for applications last September, the international jury of LEAP, initiated in partnership with law firm Allen & Overy, has just revealed the names of the four finalists for 2018.
The evaluation of applications was made on the basis of files compiling the works and recent projects of the interested artists. For this second edition, 59 dossiers were submitted to an international jury, made up of Alexandre Bohn, director of the FRAC Poitou-Charentes, Zoë Gray, senior curator at the Centre d'Art Contemporain Wiels de Bruxelles, Patrick Majerus, collector in Luxembourg, Estelle Pietrzyk, Chief Curator at the Museum of Modern and Contemporary Art in Strasbourg and Fabien Schöneich, curator at the Portikus Frankfurt.
Yann Annicchiarico, one of the named finalists, was born in 1983 and lives and works in Luxembourg. The artist won the 2015 Revelation Prize of the Cercle artistique de Luxembourg (CAL). The second finalist, Luxembourg-born Laurianne Bixhain is interested in the concept of mobility, communication, our relationship to technology and light, the appearance and feel of surfaces and materials and the sensuality of images. Laurianne participated in the Rencontres de la photographie d'Arles in 2017 and was elected artist-in-residence at the Fondation Biermans-Lapôtre in Paris (2018).
Likewise, Filip Markiewicz, born in 1980, is a Luxembourgish artist, of Polish origin. Speaking through painting, the audiovisual, music, theatre or even installations, the artist explores the concept of "liquid modernity". Filip represented the Grand Duchy of Luxembourg at the 56th Venice Biennale with his Paradiso Lussemburgo project. In 2017, he produced his first play, "Fake Fiction" at the Bâle Theatre. Finally, Marianne Mispelaëre, born in 1988, lives and works in Paris. Through drawing, the artist questions social relations, language and communication systems. Marianne took part in last year's Young Creation Triennale at Rotondes, has been nominated for the 2017 Edward Steichen Award and the 2015 Robert Schuman Prize and is the winner of the 2017 Grand Prix at the Montrouge Show.
The four finalists will present their works at the LEAP exhibition which will take place from 23 March to 15 April 2018. The winner of the award will be announced at the opening on Thursday 22 March 2018 at 18:30 at Rotondes.