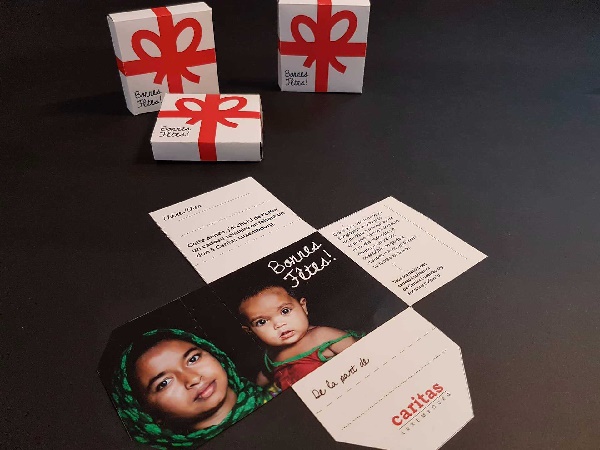 Caritas Luxembourg will be offering solidarity gifts this festive season to give greater meaning to Christmas presents.
As the Christmas season approaches, Caritas Luxembourg is offering solidarity gifts for all tastes and budgets, from a €20 basket of fresh produce for a disadvantaged family in Luxembourg to €115 for childcare equipment for a nursery in Bangladesh.
A solidarity gift is a gift bought both for a loved one and to help a disadvantaged person. By choosing this type of gift, the buyer makes a donation to Caritas Luxembourg which will be used to help people in need.
Solidarity gifts are available for purchase on the caritas.lu website. After secure online payment, the buyer will receive an email with an illustrated gift box- symbolising the purchase- to cut, customise and fold, in order to give it to a loved one.
Like all donations made to Caritas Luxembourg, donations made as solidarity gifts are tax deductible.