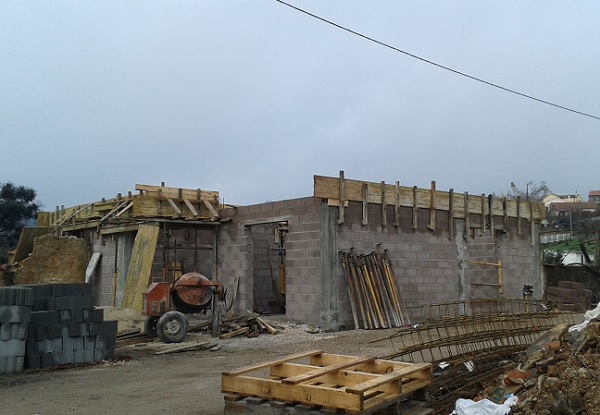 From June to December 2017, the Luxembourg population responded to an appeal to help the victims of forest fires in Portugal; Caritas Luxembourg was able to collect nearly €36,000- added to the donations of the many other Caritas branches throughout Europe, they allowed the associations on the ground, including Caritas Portugal, to intervene quickly.
In early June, Caritas Coimbra committed to rebuilding 40 homes in the 6 municipalities surrounding Coimbra. In August, with fires recovering in the Portalegre - Castelo Branco area, Caritas Portalegre committed to rebuilding 15 homes, as well as assisting two local businesses, in particular, to replace their computer equipment so that they can restart quickly and people do not lose their jobs. For these two regions, Caritas Portugal released (thanks to the help received from the population of Portugal and other parts of the world, including Luxembourg) more than €1.8 million, including €1.3 million for the region of Coimbra and more than €500,000 for the Portalegre region. In October, with the blaze of the entire region of Northern Portugal, Caritas Portugal unblocked about €400,000 extra to help small farmers in the North of Portugal.
At present 23 dwellings have already been given over to the population. The two companies received the computer equipment and were able to restart their activity. The funds released for small farmers have been used to rebuild agricultural infrastructure, acquire farm equipment, seeds and livestock. All actions were carried out in collaboration with the local authorities.
Additionally, even before the reconstruction, Caritas Portugal staff and volunteers also intervened on the ground to help the people who lost everything by giving them food, blankets, clothes, hygiene products, etc.​