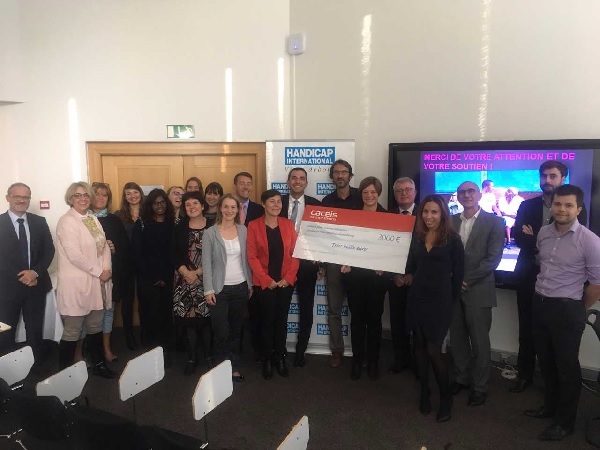 The bank Caceis has rewarded a cheque worth €3,000 to Handicap International.
The Director General of Caceis, Philippe Bourgues, presented the Director of Handicap International, Martin Lagneau, with a cheque for €3,000 in the presence of twenty participants in the solidarity race which raised the money for Handicap International Luxembourg.
The charity race, which took place last June, brought together 38 employees who together ran 850km. The amount collected will be used for an inclusive education project in Madagascar.