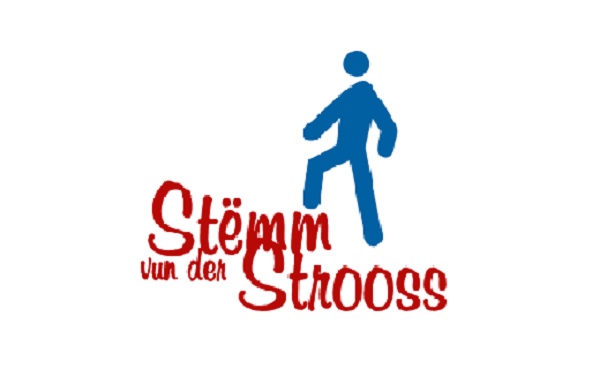 Last month, five employees from the company Intelsat dedicated their time to repainting the Stëmm von der Strooss social restaurant.
Sandy Gratia, Xavier Moine, Ziggy Baliko, Sophie Moulin-Quesnel, and their manager Franz Russ spent the day of 21 September 2017 repainting the Stëmm von der Strooss social restaurant located at 7 rue de la Fonderie in Hollerich. The restaurant was closed on this occasion, but guests had been informed of this and alternatives were offered.
Taking advantage of the exceptional closure, Hollerich social workers not only carried out the annual technical maintenance of the kitchen in which 300 meals were made each day, but they also organised an outing at the restaurant "El Bosso" for the 44 people benefiting from a vocational rehabilitation measure.
As poverty and social exclusion continue to grow in Luxembourg, Alexandra Oxacelay, the director of Stëmm vun der Strooss, underlined the importance of the initiative and commitment of these five Intelsat employees. She also recalled that corporate sponsorship is essential for the proper operation and management of the association.
Donations to the "Stëmm vun der Strooss" can be made via bank transfer to the association's account with the BCEE: LU63 0019 2100 0888 3000. Donations are tax deductible.