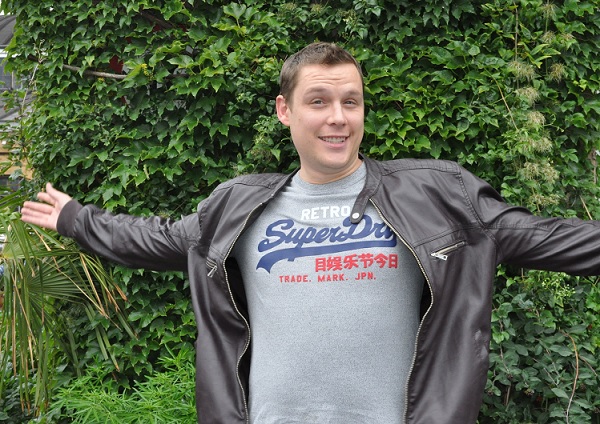 Sam Steen, Ara City Radio;
Sam Steen, Ara City Radio presenter on the weekday Breakfast Show, will try to set a country record by doing a 32-hour non-stop radio show on Tuursday 25 and Friday 26 January 2018.
Why? Since the beginning, ARA City has had a team participating in the Relais pour la Vie cancer charity fundraising event held annually in mid-March; however, this year will not be participating - "someone forgot to press the send on the email and the team missed their registration deadline." Sam decided to take the fall for the team and starting at 06:00 on the Thursday he will take to the mic and stay there until ARA City goes off-air the next day at 14:00.
The show promises to be a mix of listeners' favourite features from Sam's daily show, plus fun chat, games and a rota of interesting games to keep him awake. "I will definitely need company with me in the Studio," stated Sam, whoc continued "There is no way I will manage it on my own. Ironically, despite being the Breakfast Show host, I'm not really a morning person, and I need a lot of sleep, so a nap is a regular feature of my normal day. This is probably a bigger challenge for me than most people."
The ARA City team has organised a rota to ensure that there is someone with Sam at all times and many regular Breakfast Show guests will also be on air; add to the mix local bands and personalities and it promises to be an entertaining 32 hours.
Listen in to Sam every weekday morning from 06:00 - 09:00 on the Radio ARA Network 102.9 and 105.2FM. Listeners are being asked to pledge money to the Luxembourg Cancer Foundation in the name "ARA City Radio's 32hr Marathon".​