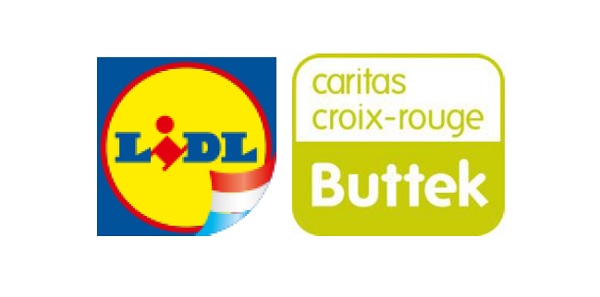 Since 4 September 2017, the nine Lidl stores across Luxembourg have been working with the social grocery operated by Caritas and the Luxembourg Red Cross to distribute fresh and dry food products that are still good, but would otherwise be thrown away, to the economically disadvantaged.
Lidl is aiming to reduce food product wastage in its stores by 25% between now and 2020 and the possibility to be able to help those who need it as a part of this exercise will be a significant contributor. Lidl spokesman Julien Wathieu explained that the project to make this food available to the social grocers has been up and running for a month now, and has the advantage that Lidl can rapidly offer fresh and perishable products which are often unavailable in the social grocery outlets while at the same time reducing its own waste.
Fabien Schmidt, logisitics manager for the social grocers, said "our helpers go to the Lidl supermarkets two or three times per week to collect the unsold food items. Once we are sure that they are fit for consumption our social groceries then provide them for sale to those who are economically disadvantaged. We support them by providing products at a preferential price and this collaboration with Aldi is allowing us to develop our social groceries. Currently our network of 12 outlets is helping almost 3,600 families".