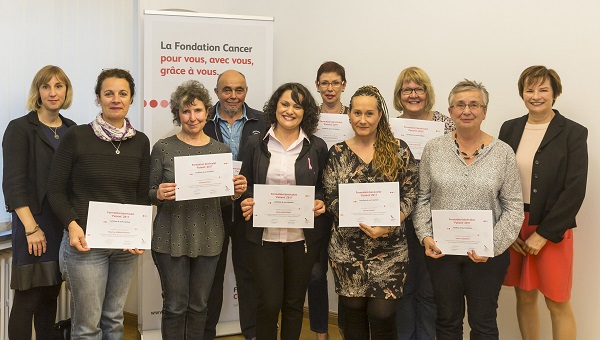 The director of Fondation Cancer, Lucienne Thommes, has awarded the most recent batch of volunteers their certificates for completing the volunteer course.
After 30 hours of theoretical and communicative instructions as well as a short in-hospital internship, these volunteers are now ready to help cancer patients through their treatments and will assist at hospitals and the National Radiotherapy Centre. They have been trained to understand the psycho-oncology needs associated with cancer patients and effective communicative skills.
The Fondation Cancer has been running these courses for many years and has seen the number of volunteers rise. Established in 1994, one of the main focus points of the Fondation Cancer is in helping the patients and their families. Another is financing research projects aided by the annual Relais pour la Vie.