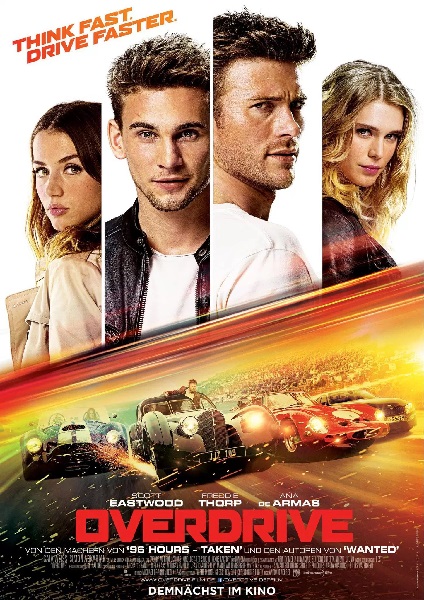 This week's cinema releases have been announced at Kinepolis Kirchberg.
The new releases this week include Overdrive, Annabelle 2: Creation, The Big Sick, and The Emoji Movie: Express Yourself.
Action thriller Overdrive, by French director Antonio Negret, describes the journey of two car thief brothers to the south of France in search of new opportunities. The two end up running into a local crime boss. The cast includes Ana de Armas and Scott Eastwood.
Horror sequel Annabelle 2: Creation by American director David F. Sandberg, starring Miranda Otto, Stephanie Sigman and Philippa Coulthard, is also now available at Kinepolis Kirchberg.
Another release this week is Michael Showalter's The Big Sick, an American rom-com starring Zoe Kazan, Holly Hunter and Kumail Nanjiani about overcoming cultural differences.
Finally, Kinepolis Kirchberg is now showing the animation feature The Emoji Movie: Express Yourself about the world of emojis in Textopolis. Directed by Tony Leondis, the animated movie features voiceovers from Anna Farris, Todd Joseph Miller and James Corden.
Information on screening times is available on the Kinepolis website.