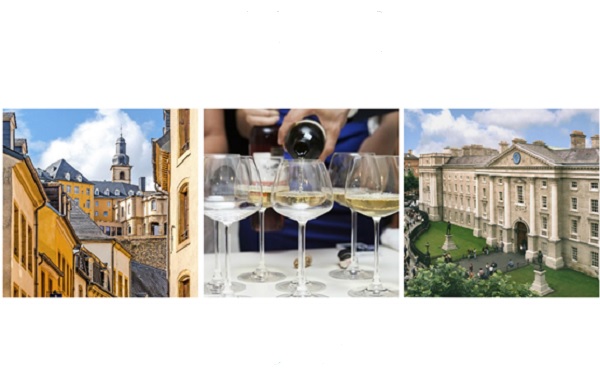 TCD Alumni Luxembourg;
A branch of Trinity College Dublin Alumni is being established in Luxembourg, with an inaugural reception being held on Wednesday 7 February 2018 from 19:00 at The Embassy of Ireland (Résidence Christina (2nd floor), 28 route d'Arlon, L-1140 Luxembourg).
The reception for Trinity Alumni and Friends is being hosted by H.E. Mr Peadar Carpenter, Ambassador of Ireland to Luxembourg, to formally launch the Trinity Alumni Branch in Luxembourg.
This is a wonderful opportunity for TCD alumni to meet and re-connect with fellow graduates and to help grow Trinity's Global Alumni Network.
A meeting of individuals interested in establishing this association was first held in the Embassy in December, with this the formal launch of the alumni.
For those interested, contact Jean Gaspard at email: gaspardjean@gmail.com