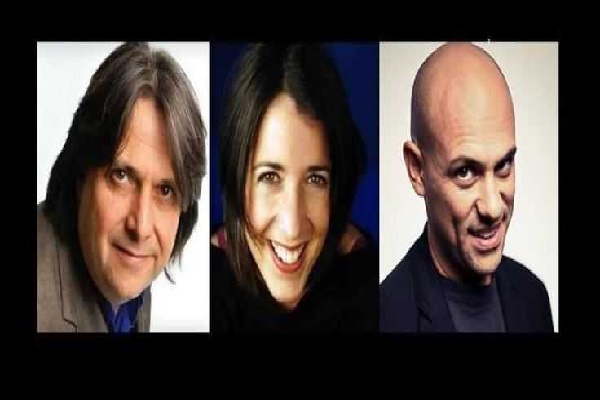 Alan Francis, Sally-Anne Hayward, Adam Fields;
The next anglophone Luxembourg Comedy Show is scheduled for Saturday 24 February 2018 at 21:00 at the Brasserie Restaurant Marionnette in Luxembourg City.
Expats and locals alike are invited to enjoy the upcoming Luxembourg Comedy showcase professional stand-up comedy show at the end of this month.
Each show has two headliner pro acts, an MC, and surprise local talent acts. This month, Scotland's Alan Francis and Brits Sally-Anne Hayward and special guest MC Adam Fields will take the stage.
Alan Francis first came to the attention of comedy audiences when he won Channel 4's So You Think You're Funny award in 1991. He also co-wrote and co-starred in Jeffrery Dahmer Is Unwell at the Edinburgh Festival and presented his one-man show called Clobbered another year at Edinburgh Festival. Similarly, Sally-Anne Hayward is an award-winning comedian and accomplished radio presenter with stage and TV acting credentials ('Absolutely Fabulous' BBC, 'Why the Long Faces' Square Donkey Productions). Her confident persona and quick wit have rapidly made her a much sought-after comedian.
The whole show will be in English.
The show will begin at 21:00, although eating guests are welcome from 19:00 and non-eating guests from 20:00. Guests who wish to eat can reserve a table via tel.: +352 48 12 17.
Due to the show's popularity in January, a new seating arrangement will be in place and it is recommended to arrive by 20:40 at the latest.
Tickets cost €37 for two people (booked in advance) or €20 per person. Ticket prices on the night is €25 per person. Advance tickets are only reservable until noon on 24 February via email: luxfeb24@internationalcomedians.com.