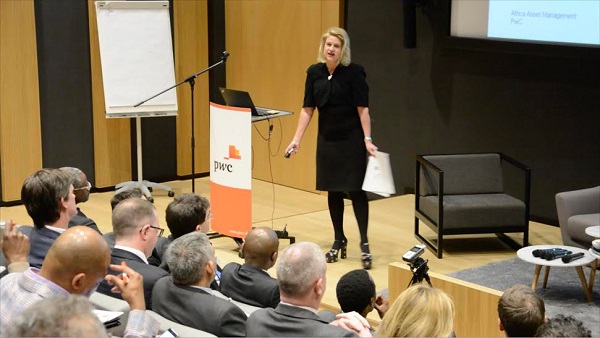 On Thursday 18 February 2016, PwC Luxembourg and LuxAfrica Investment Association held a conference examining the potential of Africa for traditional assets under management opportunities, which are expected to reach USD 1,086 billion by 2020 should they adhere to their current growth rate.
South Africa, Kenya, Ghana and Nigeria are leading the way in terms of promising asset management opportunities in African markets, and with a population greater than 1 billion and substantial regulatory changes to pension schemes ahead, the continent could constitute boundless opportunities for international asset managers.
"The continent's demographic advantage, its growing middle class, the increased use of tehnology and its rapid urbanisation all play an important role in the development of asset management industry," explained Ilse French, partner at PwC Luxembourg.
Whilst the African middle class represented only a quarter of the population in 1980, thirty years later it stood at 34%, having risen from 115 million to almost 327 million people. Nigeria alone is expected to add 7.6 million middle-class households by 2025, with Ghana contributing a further 1.6 million and Angola 1 million. It is anticipated that this demographic fluctuation will lead to an increased but varied demand for financial services, life insurance and sophisticated investment products.
"Opportunities will diversify and they will be different from those of developed countries," continued Ilse French. "One example are mobile financial services creating a new banking model. Most Africans don't have a bank account but almost all of them have phones. The lack of banking infrastructure and the flexible regulation have allowed telecom operators to offer an alternative payment system via mobile phones. 183 million Africans have an electronic wallet on their mobile phone. If the current momentum continues, in five years every African will possess one."
Economic growth is expected to increase in tandem with, and as a result of, the growth of the African population, with Ilse French further noting: "By implementing policies to create enough jobs for the growing labour force, the falling dependency ratios will probably increase both savings and investments, as well as create signficant demand for financial products."
The development of infrastructure is also expected as a consequence of population growth and rapid urbanisation, with insufficient funding by governments creating ample opportunity for private investors to get involved through direct investment or via public-private partnerships, according to PwC Luxembourg. Despite current relatively low transaction sizes, economic and regulatory development could see this head on an upward trajectory to match that of other markets.
PwC Luxembourg stated that the Grand Duchy had the option and motivation for playing a significant role in developing the asset management industry in Africa in its capacity as an international investment funds centre. Luxembourg holds the relevant financial infrastructure for both traditional or alternative asset management, and was urged to signficantly increase its missions in Africa in a bid to establish itself as an important partner for the continent.
"Luxembourg must start with listening to the needs of African markets and closely working with its regulators," concluded Ilse French. "The continent's countless opportunities will then hatch in the long-term."
Photo by PwC Luxembourg (Ilse French)