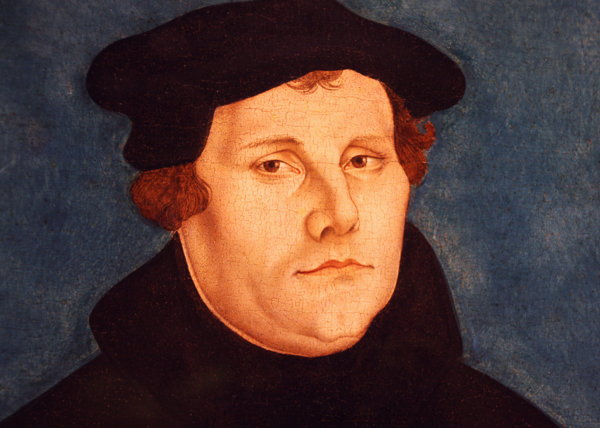 The Pierre Werner Institute and the University of Luxembourg are hosting a symposium exploring the historical, social and political contexts in Europe at the time of the Reformation at Neumünster Abbey on 25 and 26 April.
This two-day symposium will bring together researchers from six countries (Germany, Belgium, France, Luxembourg, the United Kingdom and Switzerland) to present their latest research.
On Tuesday 25 April at 19:30, Danielle Cohen-Levinas (Prof. University of Paris-Sorbonne) will give a lecture entitled "The singular and the universal in Judaism: a paradigm of modernity", followed by comments by Guy Kirsch, Professor Emeritus at the University of Friborg and Robert Legros, Professor Emeritus at the University of Caen, Catholic Institute of Paris.
The symposium will be illustrated by an exhibition "Here I stand. Martin Luther, The Reformation and its consequences."
Five hundred years ago, Martin Luther nailed his 95 theses to the door of the church in Wittenberg, an act that made him known not only throughout Christendom, but throughout Europe. His influence across the whole of European history and culture is still valid in theology, philosophy and history as well as in economic, social, moral and political thought.
The Federal Republic of Germany celebrates the half-millennium of Luther's theses with more than a thousand demonstrations from West to East and from South to North in about 100 localities with seminars and symposia in several universities, parishes and foundations to commemorate 1517, the year of the Reformation.
The objective of the colloquy in Luxembourg is to rethink this multi-dimensional event, to try to grasp some aspects of our contemporary culture in order to open up new avenues for the future. It is, in a way, an evaluation of the profound social transformations, in the broadest sense, of which we are the heirs
The colloquium and the conference are organised with the support of the IPSE (Identities, Policies, Societies and Spaces - University of Luxembourg), as well as the Robert Schuman Institute of European Affairs and the Institute of Philosophy at the University of Luxembourg.
The exhibition of the German Foreign Office is organised by the German Embassy in Luxembourg.