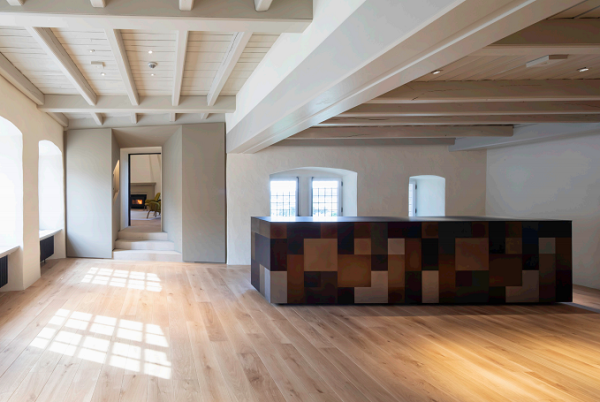 State Secretary for Culture, Guy Arendt, presented the new conference centre at Château de Bourglinster on Wednesday July 11, 2018.
Under the supervision of the Department of National Sites and Monuments, the 2nd floor of the castle has undergone extensive renovation works. It has been transformed into conference rooms and complements the services available on the main floor.
Two rooms, accommodating 20 and 80 people respectively, as well as a reception area have been renovated.
These new spaces create a privileged and authentic place for events. The design draws on the traditions and material wealth of the country as this was the concern during the renovation work. For example, the interior design of the Château de Bourglinster conference centre was largely designed with "made in Luxembourg" design elements.