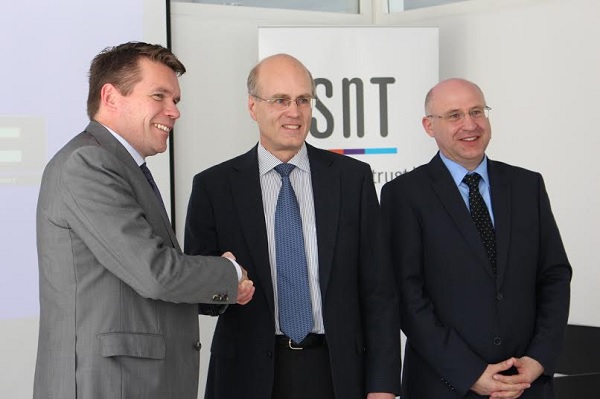 The POST Luxembourg Group yesterday published its Corporate Social Responsibility (CSR) report for the third year running in conjunction with two further subsidiaries, Editus S.A. and InTech S.A.
The report represents the second in a row for the POST group to conform to the guidelines of the Global Reporting Initiative (GRI). CSR actions taken by the Group in the past year have incuded the recruitment of 300 new employees to Luxembourg POST and 441 overall to the POST Luxembourg group; the assignment of staff to the POST Luxembourg 1.151 MPass for the use of public transport; and the facilitation of accesibility to the company's online information site for visually-impaired clients.
In the last twelve months, POST Luxembourg also received a 'Corporate Social Responsibility' label from the National Institute for Sustainable Development (INDR) and the association has announced plans for further CSR development for the period 2015-16. Amongst these will be a project to assess the environmental impact of the company's activities, with particular attention paid to the energy consumption of its buildings and vehicles, and the subsequent launch of a plan of action to reduce its CO2 emissions.
POST Luxembourg has also pledged to strengthen its CSR approach further, through an awareness of the needs of its staff within an internal context, and of its customers, suppliers and partners in the external sphere.
Photo By POST Luxembourg Group (L-R Claude Strasser, CEO of POST Luxembourg; Members of POST Luxembourg Group)