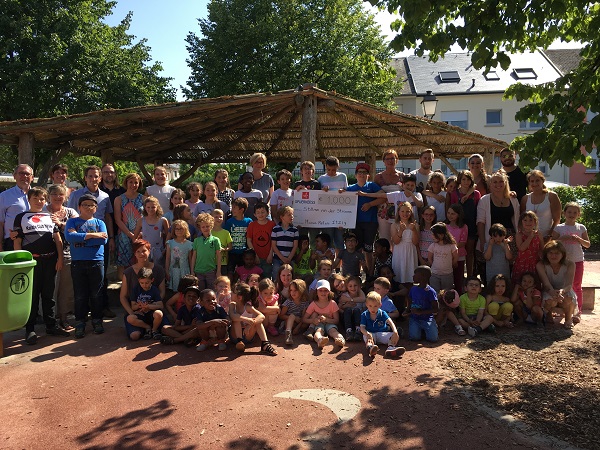 50 children of the Itzig after school childcare centre, on the initiative of Fabienne Haan and all the staff, organised an "Ouschtermaart" (Easter market) during which €1,000 was collected for Stëmm vun der Strooss, a local charity that supports the homeless and the disadvantaged.
The donation was presented recetly in the presence of Claude Gleis, coordinator of the after-school childcare centres (maison relais) in the district of Hesperange, Christian Ewert, President of the Children and Youth Services Association of the district of Hesperange, Alderwoman Diane Adehm and Alderman Robert Leven.
Alexandra Oxacelay, Director of Stëmm vun der Strooss, welcomed the great curiosity of children aged 3 to 12, who are sensitive to the problems of the homeless, the long-term unemployed, young people in difficulty, people dependent on drugs, medicines or alcohol, and those with the lowest guaranteed minimum income, as well as immigrants without papers.