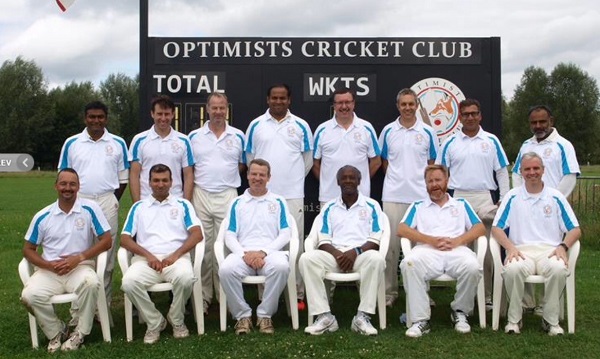 Credit: Photo by Timothy Barker
Last weekend, the Optimists Cricket Club played host to a new format of cricket played by players over 40 years of age at their ground in Walferdange.
Visiting from the UK was the competitive XL Forty Club that plays these type of matches through the summer, and from the Netherlands the club known as 'Still Going Strong' returned to Luxembourg for this special tournament.
This was a step into the unknown for the Optimists and the strength of the opposition surprised them. In this first match, the Forty Club won by 40 runs having bowled tightly to restrict the Optimists chase. For the second game, Still Going Strong posted a score of 147 but again despite a valiant effort, the Optimists were narrowly defeated in the final over.
This meant the two visiting teams would play each other in the final match for the trophy on Sunday. In much improved weather conditions, the Forty Club registered a formidable score of 223 which proved to be too much for the Dutch to chase. Tournament organiser Graham Cope commented afterwards "We may have finished with two defeats, but we have gained a huge number of new cricketing friends from the tournament. It was a new experience for our guys but we now know what it takes to be competitive and we are already looking forward to another opportunity to play these two great teams."

The Optimists 1st XI continues its challenge to retain the Belgian League Division 2 title with a home match versus Gent CC on Sunday 27 August. This is another crucial game and supporters will be welcomed for the 12 noon start.