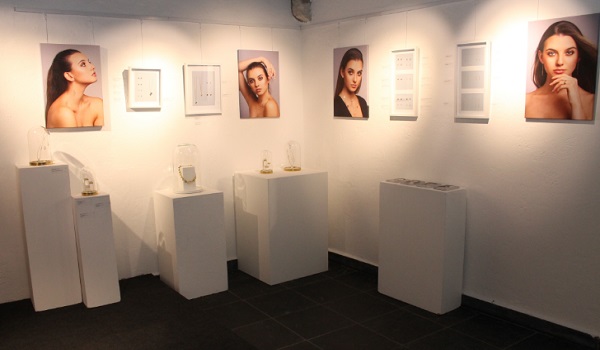 Yesterday marked the inauguration of the third exhibition of the series Intro_ in the Beim Engel gallery.
On 3 August 2017, Luxembourg Secretary of State for Culture, Guy Arendt, inaugurated the third exhibition of the Intro_ series. For one year, the Beim Engel gallery will focus on the different facets of creation in Luxembourg, the third exhibition being under the theme "fashion design and accessories".
Nine designers will exhibit their work, ranging from textiles to jewellery and accessories. These include Feyrouz Ashoura, Julie Blau, Romy Collé, Leonie Fonck, Frank Jons, Kim-Jung Vu, Lucie Majerus, Annick Mersch and Birgit Thalau.
In his speech, Guy Arendt welcomed the dynamism and innovative character of the creators in Luxembourg: "With this exhibition, we succeed in combining design, craftsmanship and art, three aspects which it is important for us to associate within the framework of the Intro_ project."
The exhibition is open until 27 August from Tuesday to Sunday from 10:30 to 18:30.
Photo by MCULT