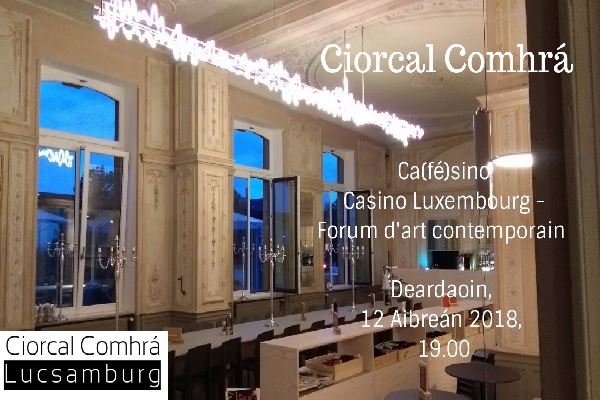 The Cumann Gaelach has organised an Irish language tandem for Thursday 12 April 2018 at 19:00 at the Ca(fé)sino at the Casino Luxembourg - Forum d'art contemporain.
Those wishing to practice their Irish in Luxembourg are welcome to join this tandem, or "Ciorcal comhrá". There are plenty of Irish (and others with some Irish) living here in Luxembourg and this is a great opportunity to meet up and practice "Gaeilge" in a social setting.
Cumann Gaelach is a small, informal group and this is a chance to make a start on spoken Irish with no pressure and no stress.